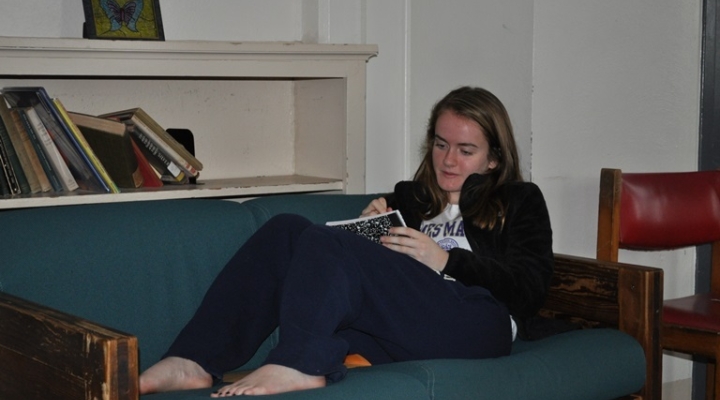 Prayer & Retreats
St. Maria Goretti encourages all students to embrace prayer as an integral aspect of their daily lives. Each school day begins and ends with a school-wide prayer, as does lunch and every class period. All school assemblies and athletic events begin with a prayer.
The "Morning Star" Rosary Group is offered every Wednesday at 7:30 a.m.
---
Retreats
Student retreats and service are an important part of St. Maria Goretti's overall spiritual program. The service day is an opportunity for freshmen to go with their classmates to a nonprofit organization and volunteer their time and talents to serving others. The service day ends with Mass.
The retreats are designed to provide the students with an opportunity to deepen their relationship with God and others and to bond with their individual class. In November, the Juniors and Seniors will attend a two-day, one-night retreat. In the spring, Sophomores and Freshmen will attend a one-day retreat.
The retreat was a great way to bond with the people in my school and meet new people. I thought it was going to be hard to meet and talk to new people, but it was really easy to get to know people when you have a common goal to help improve the community together. -Tiffany Huynh, Class of 2019
Going on the retreat my junior year helped me create a stronger bond with my classmates and allowed me to have a deeper understanding of my faith and moral values. -Emma Ober, Class of 2018
Upperclassmen retreats are filled with prayerful experiences that help you grow as a person. I was able to get away for a while and relax. It was amazing how close I became with my classmates while being on this retreat. -Samantha Sutterman, Class of 2018